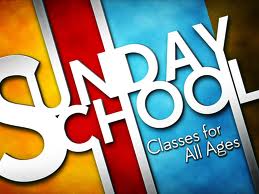 Sunday School starts September 11, 2016 with an Open House and continues on every Sunday following the service.
Sunday School Promotion Day
Open House Sept. 11, 2016 (10:10-11a.m.)
Parents, children, grandparents & teachers come to get to know one another and find classrooms!
Meet in the Sanctuary, refreshments will be served!