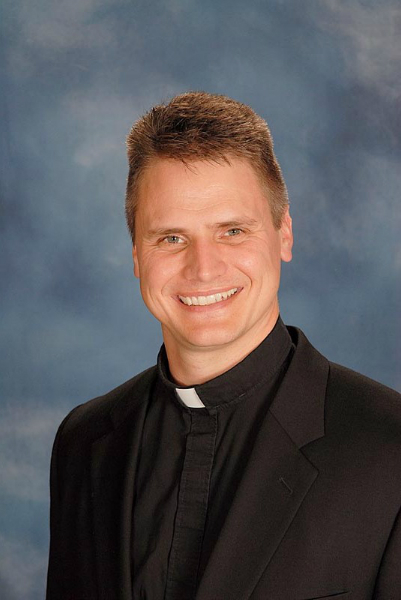 Pastor Martin Eden :
Grace to you and peace from God our Father and our Lord and Savior Jesus Christ.
Martin Eden was born on October 22, 1968 in Decatur, Indiana. He lived in Indianapolis, Indiana, and Gillett, Wisconsin, before moving to Louisville, Kentucky, in 1976.
Pastor Eden received a B.A. in Speech Communication from Concordia College in Seward, Nebraska, in 1990. After working for AAL for one year, he attended Concordia Theological Seminary, Ft. Wayne, Indiana.
His first call was to Immanuel Lutheran Church in Mellen, Wisconsin, where he served from 1995 until accepting the call in 2004 to serve at Saint Paul Lutheran Church in Pana, IL.
He began serving Our Redeemer Lutheran Church in Quincy in June 2009.
Pastor Eden is blessed with a wonderful family. He married Malinda in 1994 and has two daughters, Annalisa and Julianna.